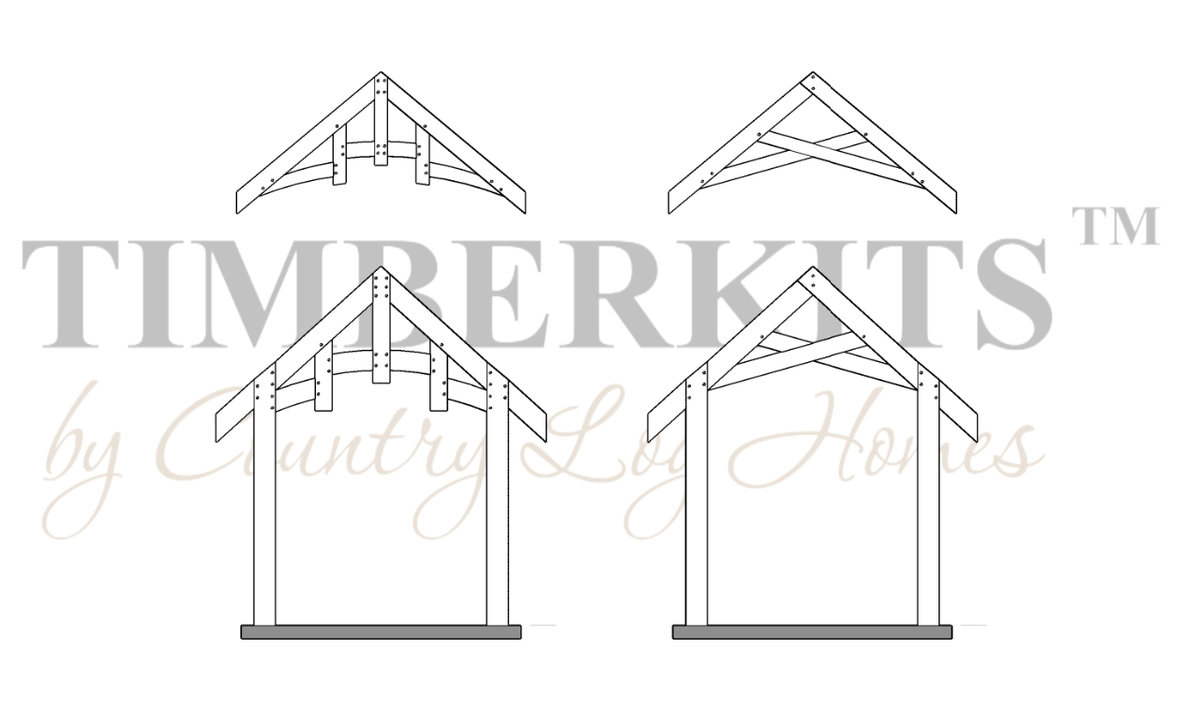 Styles P and Q
* Prices vary depending of style and size of material.   
   Entrance and gable truss kits can be delivered or picked
   up   at our manufacturing facility.
  Customize one of our standard models with different roof    styles, send in a design or sketch, or start from scratch.            We   will work with you to create a unique, heavy timber         structure that satisfies all of your needs.
 We strive to turn your vision into a   reality.